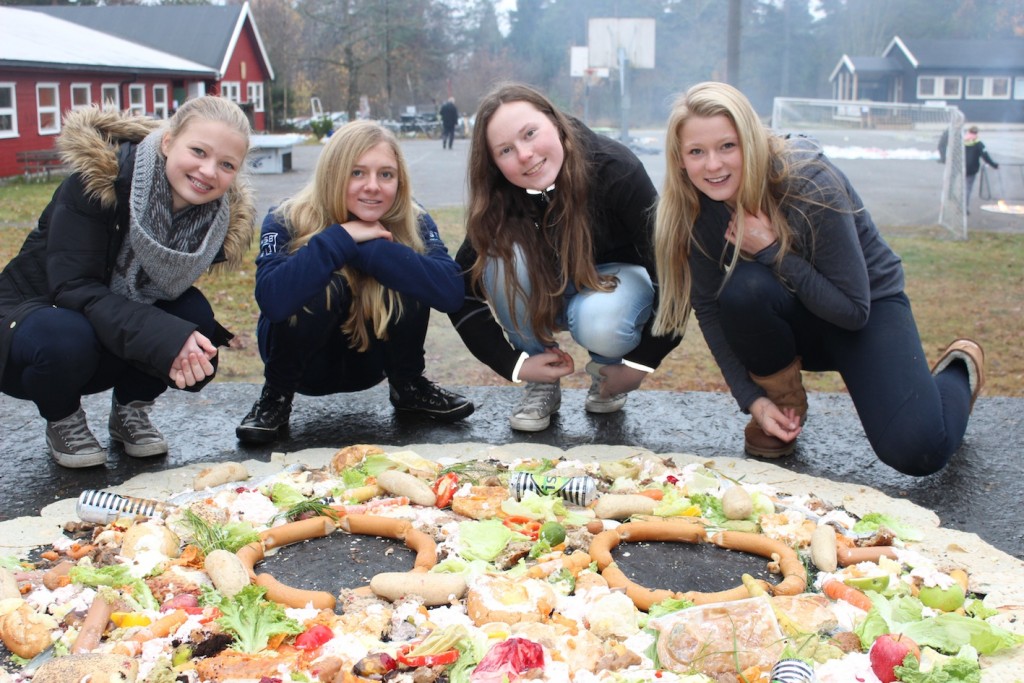 Announcement of winners – Norway's Best Scream Competition!
---
More than 110 different Screams from Nature participated in Norway's Best Scream Competition. Three winners have been selected – Congratulations!
The jury considered both the environmental effect of the Scream and the artistic look of it. In the jury: Elsebet Kjerschow from the National Museum of Norway and project leader of Munch150, Olaf Brastad from the environmental NGO Bellona, photo journalist Fatima Elkadi and the artist behind the Scream from Nature; Lise Wulff.
THE WINNERS:
Velledalen Montessoriskole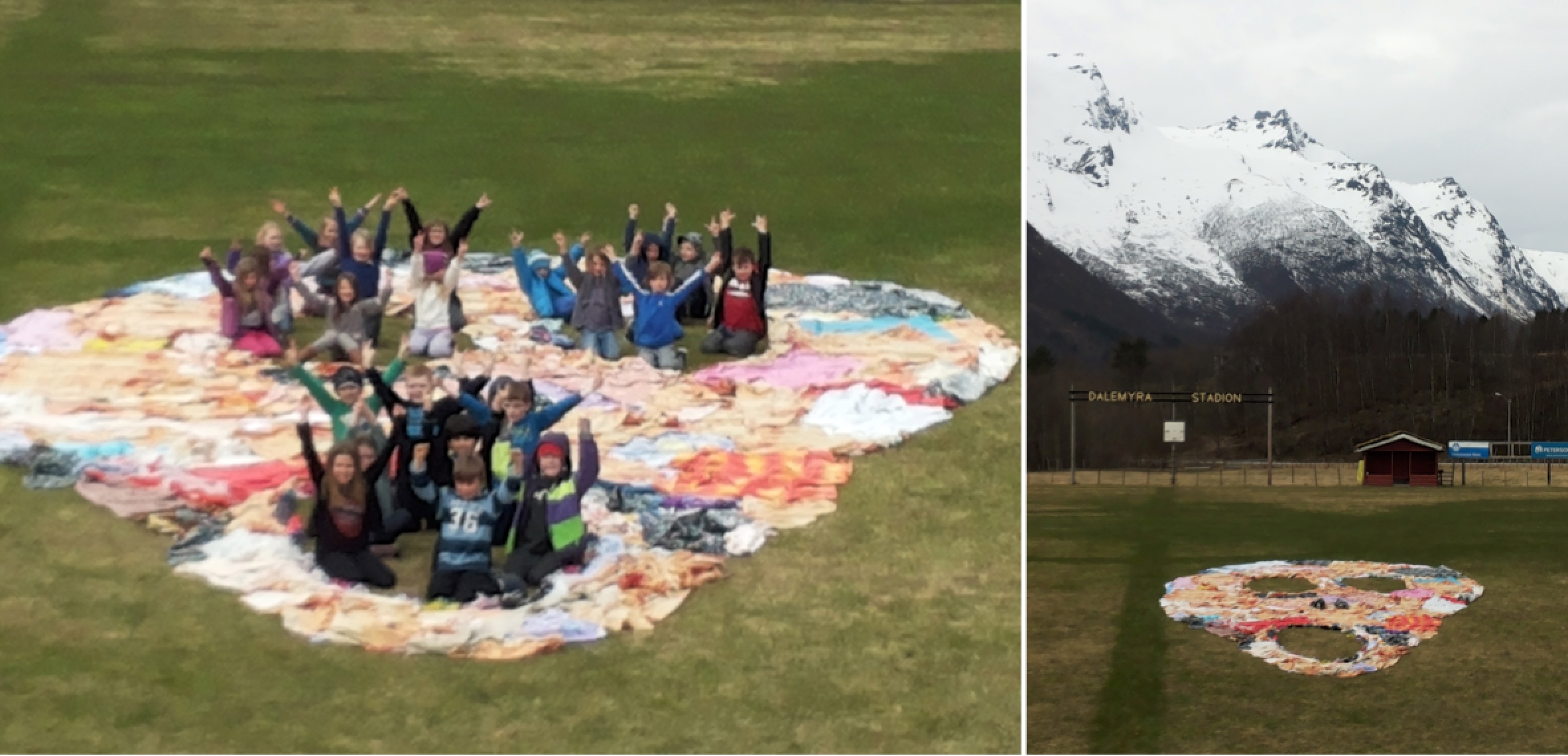 The jury's statement: This is a strong Scream, both visually and environmentally. The photo is beautiful, with the nature in the back ground and a Scream in soft colors in the front. The reuse of material is an important contribution to the environment. Historically, reuse was much more common in Norway. The pupils have learnt about reusing tissues, and is giving us a Scream from Nature that reminds us about reusing our resources instead of throwing them away.
Drøbak Montessori Ungdomsskole
The jury's statement: This is a real SCREAM! The pupils have managed to point at a problem close to every one of us: That too much food is thrown away. This Scream from Nature is visually interesting; first impression is a clear drawing and strong colors. But when you look closer, an uneasy feeling arise.
Marienlyst skole
The jury's statement: The garbage Scream shows a real clean up around the school. The pupils have been out in the streets picking up garbage. The Scream gives a picture of what we throw away, and makes us more conscious about throwing less, and especially not in the streets! The pupils have chosen a good title – Garbage Head, and the photo is full of life and energy!
All contributions to the competition can be seen here >>>
---