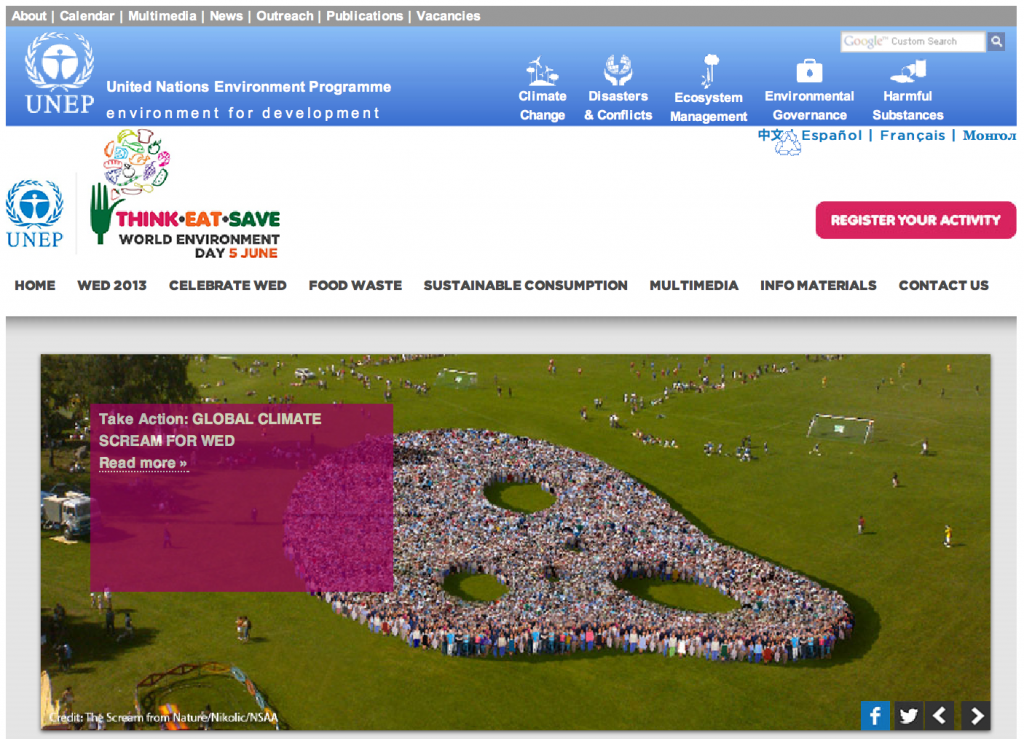 Global campaign in collaboration with UN Environment Programme
---
Today, on World Environment Day 2013, the Scream from Nature is launching a call to action in collaboration with United Nations Environment Programme (UNEP).
We invite you to create your own Scream from Nature and send it to scream at thescreamfromnature dot com. Contributions will be shown on our web gallery, as well as in Norway's National Gallery, at the same time as the Munch150 exhibition. This will be a screen show – new entires will be added regularily until the end of the exhibition the 13th of October 2013. Every month, three Screams will be featured in social media – will it be yours?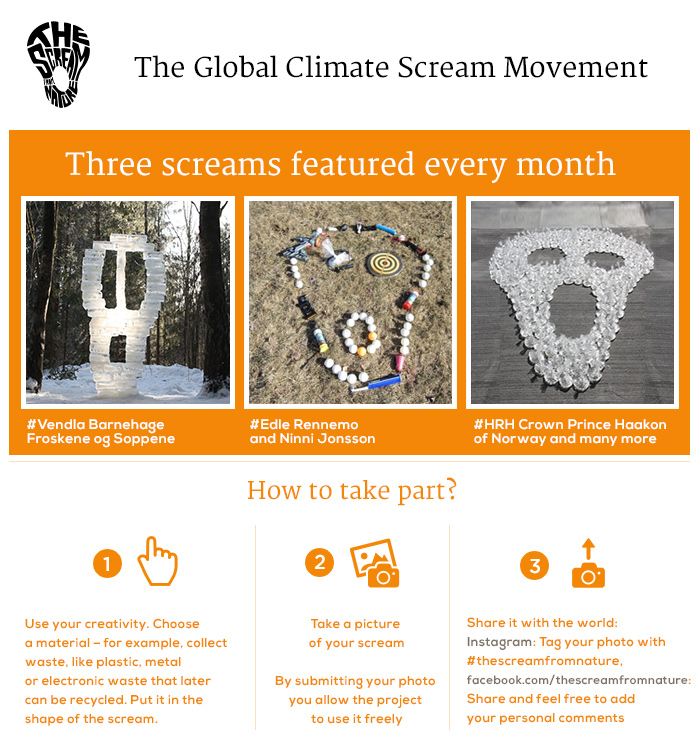 In the jury:
From UNEP: Mr. Wonwosen Asnake
From Munch150: Mrs. Elsebet Kjerschow
From The Scream from Nature: Mrs. Lise Wulff
See the invitation video here >>>
Looking forward to seing you as part of the Global Scream Movement!
The Scream from Nature is an environment art project – a contemporary interpretation of Munch's masterpiece The Scream, in which the iconic anxiety-ridden face is recreated in a variety of materials all over the world. Munch himself felt a scream through nature and painted The Scream. Now, more than 100 years later, we hear another "scream" from nature: extreme weather, melting glaciers, droughts, floods, and massive extinctions of animal and plant species are just some of the huge challenges the world faces today.
How can you contribute?
1) Make your own Scream and share on Instagram #thescreamfromnature and facebook.com/thescreamfromnature (by submitting your photo, you allow the project to use it freely)
3) Commit to living more sustainably, and to recycle – every little action counts!
---