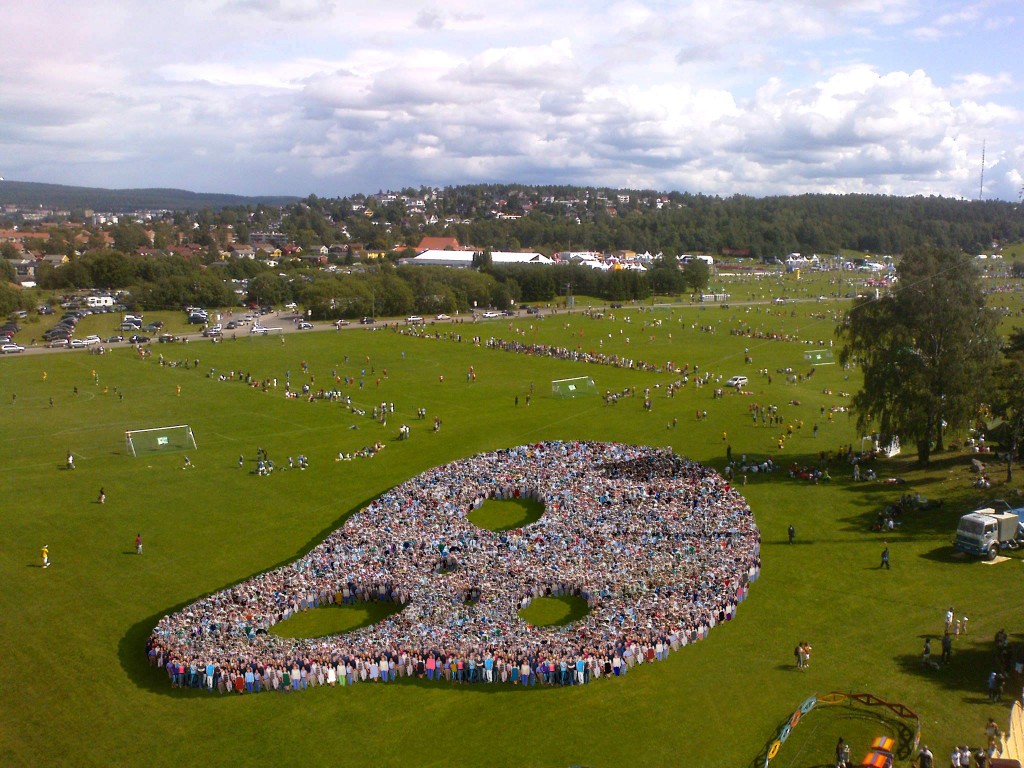 Norway Cup will be venue for a very large Scream!
---
We are happy to announce our collaboration with Norway Cup. In the year to come, we will work together to make a huge "scream come true". During the football tournament in July 2013, several thousands football players from all over the world will form the shape of the scream, and it will all be documented from the air.
Illustration photo made by collaborating artist Branislav Nikolic.
Norway Cup is an international youth football tournament, established in 1972. Gathering more than 40.000 participants from more than 50 countries a year, this is one of the world's largest football tournaments. Norway Cup takes place at Ekebergsletta in Oslo, Norway, and is organized by Bækkelagets Sportsklubb with Frode Kyvåg as its general secretary. Ekebergsletta is very close to the point where Edvard Munch most probably was standing when he "felt a huge, unending scream course through nature".
---